Story of White Pine Trail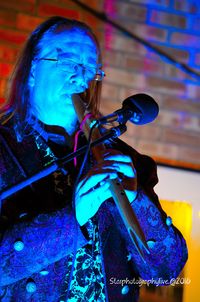 David Martinka is a 5th generation musician who successfully blends the beautiful sounds of handmade flutes from his native Slovakian roots and his love for the Native American flute into songs that are healing, meditative, loving and spiritual. The result is a step back into a time when the flute was used, to heal the soul and to bring peace to people's hearts. David is honored to carry on the Martinka family tradition of music.
"Never be a prisoner to the past. It's just a lesson for your new life."
— David Martinka
Some videos of our Raptor bird research that we do. Both videos shot in 2019.
Video 1
It is very possible that the adult perched is one of the adults in the nest. The juvie that fly's in could be a hatchling for 2018 or 2017 and is asking for food from the parent.
Video 2
The parents at the nest making a sitting change. This can happen 1-3 times a day, no food was brought during this change. Hatchlings were to small to be visible when video was shot.